Enjoying The Holiday Weekend :)
Mood:
chillin'
Now Playing: Day 2700-Next GP Chapter... Turning Lemons Into Lemonade :)
No rain today means time to get out and enjoy a bit of the holiday weekend!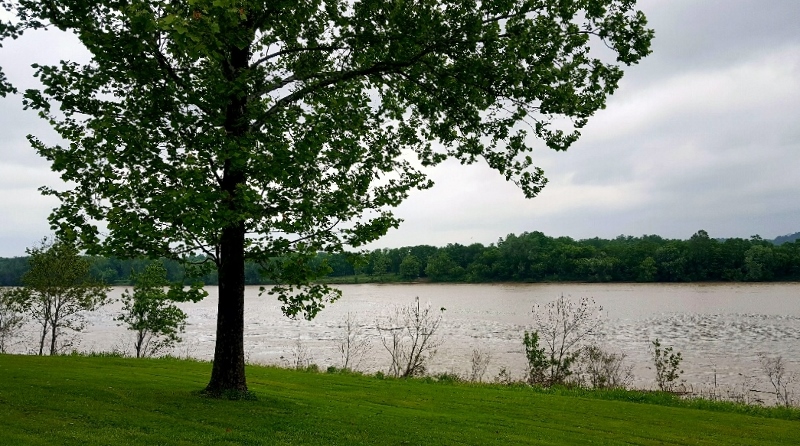 Snoreo? He's all about finding the biggest stick possible while enjoying a quick morning walk along the river trails. Heeheeheehee! Too darn cute!
Littleblue hasn't been feeling very well over the past 24 hours. We have been noticing that her breathing problems are getting a bit worse. This could be due to that time of the year, allergies, which doesn't help any type of pre-existing issues. Littleblue has been on a bronchial dilator for awhile that had been helping. So we aren't quite sure what the change has been to make her feel so bad?. But for now we don't want to risk having her outdoors for too long of a period at a time. Tis better to play it safe! Walking at the trails for Snoreo and less than 5 minute walks for Littleblue. They both don't do very well in the heat or humidity. But for Littleblue and her super thick Siberian Husky fur, it's much worse on top of having respiratory issues.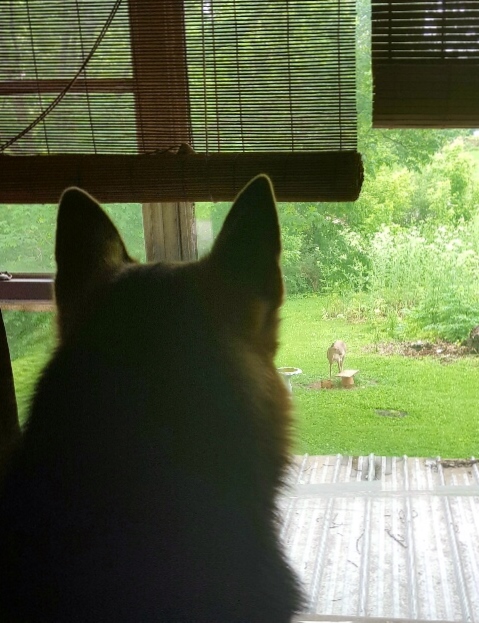 We have no holiday plans for this weekend since there is still so much on our list of things to do. Eric has to work all weekend, on top of quite a few Band-Aids that once again need placed through out the house. Inside and outside. Hopefully the Band-Aids will help prevent it from collapsing a bit longer while we continue to strategize on what to do next. There are quite a few Memorial Day festivities going on around our little, lazy, river town. But as for now, I am doing my best to avoid any and all stress. That includes the stress of being in the middle of large holiday crowds. Sandwiched among hundreds of loud, hot, sweaty, drunk folks just doesn't sound very relaxing to us. Nor getting run over, ankles first, by hot-rod baby stroller drivers. Heeheeheeheehee! Hey, just being honest!
Today was all about being productive, yet still finding time to enjoy the great outdoors. There is always time for a breather or two.. Even Snoreo has a pastime which includes watching all the deer come up to my homemade food station feeder. Snoreo doesn't bark, but instead just freezes up until Eric sneaks up behind him! Hahahaha! As far as the deer... I think they are just used to not only us, but Snoreo and the rest of our fur children. We have quite an interesting little family and same goes for who shows up at our homemade feeding station. Lately it's been the most unusual wildlife pair ever!
Raccoons and deer can be best friends
Even while eating side-by-side together
A beautiful ending to a most beautiful day!
Posted by GastroparesisAwarenessCampaignOrg. at 12:01 AM EDT
Updated: May 28, 2017 4:10 AM EDT