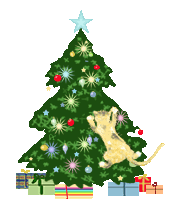 *In response to the open hunting of wolves in the states of Wisconsin and Minnesota the Gastroparesis Awareness Campaign has decided to no longer affiliate with either state government but will continue supporting ALL Gastroparesis patients residing in both states. We do not condone hunting nor as a sport of these sacred animals.
God's creatures both big and small quickly replace what lacks in compassion with society. Animals bring what patients who are sick and terminally ill need, which is, "Unconditional Love and Companionship."
-The Gastroparesis Awareness Campaign Team & Founder




'The quicker we humans learn that saving open space and wildlife is critical to our welfare and quality of life, maybe we'll start thinking of doing something about it.'
Would you like to share your fur babies with fellow GP'ers? Please send all photos and requests to: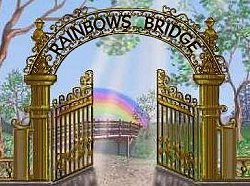 In Memory of Mike's lifelong companion Jake who helped aid in finding life and rescue operations on 911 in New York. May Jake walk with the angels in heaven.
Mike's life long friend & work companion Jake
'In memory of Jake' and many lifes he helped to save 9/14/2007
'May all our Furry Babies have a special place in heaven playing with other little ones until we are reunited again.'
'Loving Memory of Lisa's Little Angel Pipsqueak'
Pipsqueak will always be Lisa's co worker lap buddy :)
'A pet is the only thing on earth that will love you more than you love yourself.'
'In Loving Memory of Nell's little Ozzie Angel'
Best friend and Best little boy
Dedicated to my Crystalblue & Oreo. My partners, best friends, loyal companions, little Angels and the ones who for over 11 years fighting the great GP fight was always by my side. You both gave me many years of true happiness! Can't wait until we are reunited again in Heaven.
Oreo & Crystalblue
http://www.terrificpets.com/in_memory/pets.asp?love=6819
June 16th, 2010-In memory of Sunnyboy and all the joy, true devotion and unconditional love he has given our entire family.
The Hall Family
Kimberly & Bear Angel Kitty
7/4/1998-7/27/2013
Bear kitty was 15 years old but was always a kitty to me. Bear kitty gave cancer one of the toughest battles I have ever seen. Bear never complained and always remained determined to beat cancer no matter how many visits it took us at his Veterinarian and Oncologists office. I tend to had always believed that Bear kitty was holding on for me and it breaks my heart in two to see my second shadow leave to be with my first shadow-Crystalblue in Heaven. They say when you are sick and struck sadly down with a chronic condition that it is truly when you see support come calling. I believe from true experience that the best support in the world comes from God's littlest creatures. Bear kitty has taught not just myself and Eric but those who cared for him through out the past several months what it means to love unconditionally. To love with no limits.
In Memory Of Our Beloved Eli
October 10, 2013
Our Eli was such a beloved fur child and always gave tremendous unconditional love to her entire family. Eli was a wonderful nurse during my toughest GP days. Today we sadly had to say goodbye to our little fur Angel. Eli fought a very courageous battle with cancer, never complaining but always determined to remain by our sides. We will always love you. ~Mom Lynda & Family
My Beloved Pumpkin
10/19/1998-3/14/2014
You gave that evil cancer one heck of a fight! Mommy, Daddy and your fur siblings are so very proud of you. I am beyond blessed to had been given 16 amazing years of wonderful memories with you. See you in Heaven my beloved Pumpkin Angel.
Our Beloved Precious Angel
4/9/1998-7/26/2015
Forever in our hearts and never forgotten. Precious kitty was the best little girl that we could have ever asked for and more! Never a complaint as you bravely battled the great fight until you no longer could hold on for us. I can't wait to finally be with you and the rest of our fur Angel gang in Heaven. Xoxoxoxo

Cody Bear was diagnosed at the age of six months old with Canine Gastroparesis.
"Cody bear was throwing up alot, but it was hard to determine if it was anything other than "puppy barf" from eating things he shouldn't. People would say, "maybe he has a food allergy." I took him to his vet, and she determined that we should treat him for Gastroparesis to see if that helped. "It did!"